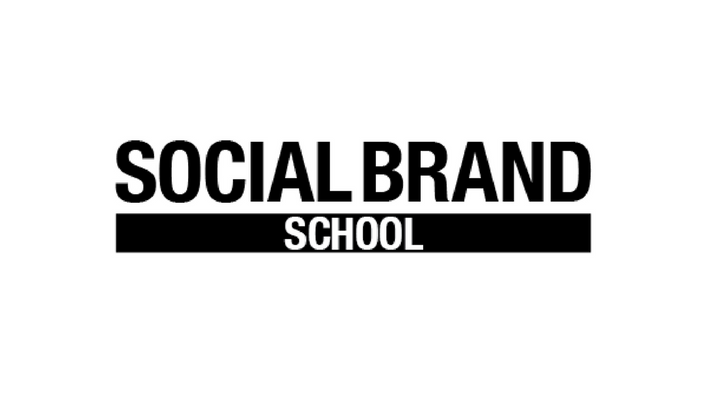 Social Brand School
Be Your Own Boss with an Insta-Brand
Be Your Own Boss, Babe!
We see you over there on Instagram.
How about you get paid for that?
Those first two years of business bite. So skip them.
There's a myth floating around, like that pesky Zika, that you have to kill yourself for a couple years on Instagram, posting in obscurity before you see a single red cent.
That you have to:
Get "crystal clear" on your brand before you can create a beautiful feed.
Have a huge following before you get your first sale.
Build a whole entire website before you can monetize your Gram.
Instead, what if you could skip right to the part where you:
See new followers every day
Get non-stop compliments, likes and shares on your beautiful Instagram feed
Get PayPal notifications every morning when you wake up and more on your lunch break
Start planning that dream vacation for three months from now, when you're making bank DAILY from Instagram
We'll show you how in 6 weeks flat.
That's right! You're going to get this business off the ground using tools you already love, like Instagram and good ol' email.
You don't even need a website to get started. You just need to know what you're into and create - what we call - a "Social Brand". We'll explain. Keep reading for your all-in escape plan.
So you think you can brand?
We won't sugar coat it. Most businesses on Instagram are terrible! We cringe for the business owner who's spending all their time and energy on their posts, while unknowingly sending their ideal customers running for the hills! They're still thinking that their logo is their brand.
They think they're not seeing those followers turn into buyers because they don't know how to monetize, but it's really because they have terrible content, no strategy, and no customer experience. (Was it something I said?)
On Instagram, your brand will monetize to the degree you give your customers an EXPERIENCE when they see your feed.
An experience that POPS is an experience that PAYS. That's what we call a Social Brand.
Never sweat your Instagram again. Turn that following right into cash flow.
We want to spare you this horrible fate and save you the wasted time and frustration of poking around in the dark with that big ugly stick. We want to teach you how to create a beautiful, profitable Instagram feed and turn your photos into cash money in the bank.
Unless you are Justin Bieber (yes, we've got the fever), no one cares what you ate for lunch.
Most business owners are out there posting all kinds of craziness on their business accounts. What does your havarti club have to do with anything? When you're looking to monetize your account, every post has to be purposeful and tell the story of your brand. Your ideal customer will follow you for one of three reasons:
1. They love your content.
2. They aspire to the lifestyle your brand represents.
3. Or they think your audience is so cool and they want to be part of your tribe.
So while you're out snapping photos of the kids or the smelly customer who walked through your door, your customer is wondering why you're not posting those on Facebook and giving them the content they came to Instagram for.
Does this lighting make me look fat?
And it's not just what you post, but the QUALITY of what you post that monetizes. Instagram is too crowded for half-aspartame content. We want beautiful images. Grande with a splash of coconut milk images. If your followers are bored, they're gonna bounce.
Now, you're speaking my language.
So you've got purposeful content and you've got quality photos. So how are you leading your customer to the sale? You've gotta learn to speak their language. The best brands on social have a voice, or a way of writing, that makes their customers flee to the kitchen to find their wallets. It's a little "Let's get personal" plus a little "Let's get results." Whatever your customer wants, you've gotta give it to them everyday on Instagram.
It's how we build trust online: creating a consistent experience for your customer that makes them go "I'll have a side of Fri-yay with that."
Everybody wants a free lunch.
When your feed is beautiful and your content is rich, now it's time to really deliver the goods. For free.
Say WHAAAA?!?!?
Yes, friends. You must give away your best stuff. See, in the world of online marketing, there are too many scam artists out there taking our money and making off with the cash like Bonnie and Clyde. So you have to prove you're #TOOLEGITTOQUIT.
How? By giving away GREAT value in the form of a free gift that makes your customer squeal with delight. Maybe it's three of your best tips. Or a free 20 minute consultation. Whatever you're giving away. Make sure it's so good that your customer feels like they just found somebody's wallet stuffed with cash. And they have no intent to return the money.
Time to reel that fishy right in.
Once your ideal customer has found nirvana in your free gift, it's time to put the rest of your sales funnel to work...
Oh, you don't have a sales funnel?
Think of it like a Slip 'n Slide. There's no stopping until you get to the end.
Perhaps you have heard the phrase, "The fortune is in the follow-up." Well, that's how you will be #BLESSED on Instagram. See, everyone on Instagram is basically window shopping. They're not ready to buy at 8:00 a.m. when they're still wearing their cucumber eye mask and trying to figure out how to sneak out of bed to get their first cup of coffee before the hubby wakes up.
It's - like - not the time. You know?
So once that little fishy grabs the bait - your free gift - you have to "do the pole dance" (sorry, bad analogy) until it jumps out of the water and into your boat! That's what we call an Insta-funnel, and we're going to teach you exactly how to design one that will make your Mama proud.
We've said too much.
Alright, lady. What are you trying to pull here? You want to get all our secrets for monetizing a killer Instagram feed in 6 weeks flat?
Well, it's gonna cost ya.
SBS is the white knight to your Instagram S.O.S.
That's right. Your prince charming showed up in the form of two millennial women who are *obsessed* with making your feed profitable. We would have called Social Brand School "Your Profitable Feed" but we had to head off the Equestrian jokes.
So to get down to the nitty gritty, Social Brand School is a 6 module digital course - dripped out over the course of 6 weeks. Each module builds strategically on the next one. That's why we don't want you overachievers skipping around. If you're a slow-poke, don't worry. You have access to the course for life. As in 4-EVA.
Social Brand School is literally the only tool you need to monetize your Instagram. From branding to content strategy to sales funnels to hashtags, it's all in there. It will work for you if you're a personal brand, a product-based business or a service provider. There are funnels, templates and guides for all three.
A Peek Into The Modules
There are six modules we cover over six weeks. Each module is designed to be followed in order, step by step.
Module 1: Get Inside Your Ideal Customer's Head
As in WTF do they actually want? If your ideal customer is a mystery to you, your sales will be a mystery too! We have created an easy way for you to actually figure out once and for all where they are online, what they want to buy, and WHY.
What You Will Learn:
What type of content do they want to see
What they think of your brand and how you can make your brand more attractive to them
What they want to buy right now from you and how you can be sure you'll make sales with your business
At the end of Module 1, you will really understand who your ideal customer is once and for all, so you can get on to the real business of making money!
Module 2: Make Bank with Instagram
Module 2 is about learning how to actually find your ideal customer on Instagram and lead them to the sale of your products or services.
What You Will learn:
How to find them on Instagram
How to absolutely WOW them so they get on your email list
How to pitch them what you offer without sounding sales-y, slimy, or sleazy
How to sell sell sell on the daily
You're way too fly to be waiting around on the sale. With Module 2, you won't have to.
Module 3: Become the Hot New Brand on Instagram
Module 3 is all about STANDING OUT on the GRAM!
What You Will Learn:
How to be that account people like to check every day
How to create content that gets more likes, comments, and shares (no photography skills needed)
How to create content that actually converts your followers to buyers
At the end of Module 3, your brand will be THE SHIT on Instagram - MORE unique, more vibrant, and more attractive to your ideal customer.
Module 4: Content That Converts
Module 4 is all about planning and making content your customer can't stop talking about.
What You Will Learn:
How to plan your content each month, so you're always ahead of the game
Where to get images when you can't afford original imagery
How to create content if you don't like writing or taking photos
How to brand yourself, so people see you as the expert
How to sell via email without sounding spammy
How to engage with your followers more deeply so they become happy customers
At the end of Module 4, your content confusion will be newfound clarity. You'll know what to post and how that's going to become money in the bank.
Module 5: Grow Your Accounts & Write Your Own Paycheck with Engagement
Module 5 will teach you every strategy in the book for how to grow your Instagram account.
What You Will Learn:
Techniques for growing your account every single day
How to use hashtags to get found, seen and followed
Who to follow and how to get followed
How to write your own paycheck by finding and converting as many ideal customers as you want
This Module is where the rubber meets the road, babe! It's where you put all your hard work into action and get those clients!
Module 6: Grow Your Audience with Collaborations
Module 6 will teach you how to become your own PR-Chick, so you can align yourself with influencers who can send thousands of followers your way.
What You Will Learn:
How to grow a targeted audience with collaborations
How to plan and negotiate collaborations
How to design campaigns that increase brand awareness
How to select great brand partnerships and how to reach out in style
In this module, you'll learn to play with the big Boss Babes on Instagram and all across social media, so you can start climbing the ranks as an influencer in your own right!
ADDITIONAL BONUSES :
#1 Legal Basics for New Business Owners
Doug Cerny is our personal attorney and always makes sure we have the right paperwork in place for our business! He's a big-shot General Counsel who's worked with business development, mergers, and acquisitions for his entire career. His time is expensive y'all! This bonus alone is worth over $500. As a Virtual General Counsel, he offers small business advisory services including venture capital/funding, mergers, acquisitions, divestitures, licensing of intellectual property, trademark and patent filing, IP protection, and corporate structuring. He'll be going over the basic legal frameworks of online business and will be taking your questions during this exclusive masterclass!
#2 How to Engage People Offline Like a Boss
What you do off-line impacts what you do ONLINE! Karyn Turk, Mrs. Florida 2016 and CEO and Founder of MarketingProOnTheGo.com is going to teach you how she's built her social media following by thousands based on how she builds an audience off-line. Karyn Turk is a keynote speaker, marketing trainer, author and consultant in the art of social selling for global organizations. She is the Founder and CEO of www.marketingproonthego.com an online consulting and branding platform that educates business owners, on branding and market visibility. She was named as one of South Florida's Power Women and top influencers in 2015. She has elevated her personal brand to include thousands of followers across all social media platforms.
#3 Anatomy of a Killer Instagram Post
This little baby has saved us a million times over! We developed this guide as a reminder of how to maximize conversions on Instagram just based on how you write your post. There is a post structure that is tried and true and really works best when you're posting on Instagram. We can't wait to share this with you, as we've never shared it before!
#4 How to Maximize Conversions on Your Opt-in
This workbook is designed to make sure your opt-ins prepare your ideal customer for the sale! Many people teach you what an opt-in is but few teach you how to create the right one for your business. Our Opt-in workbook is really the secret behind how our past clients get the right people on their email list, which creates an audience who is excited to hear more from the brand and buy when presented with the right offer.
Your Instructor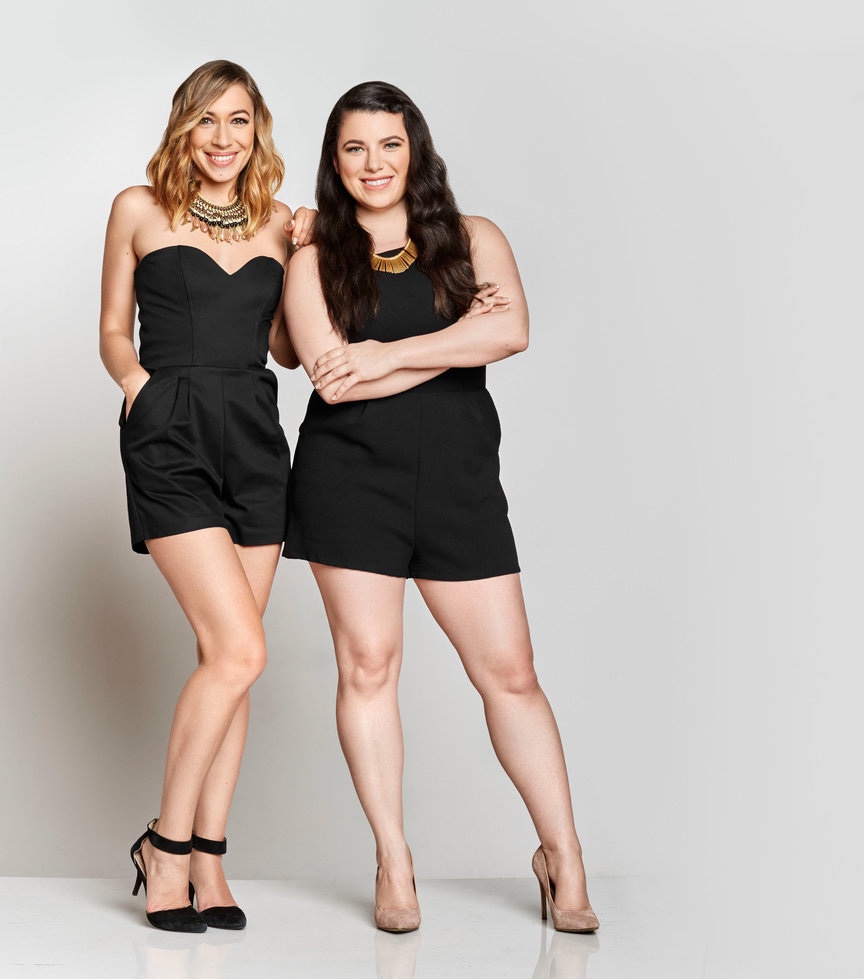 If the thought of taking a selfie every day makes you want to take an Uber off the nearest cliff - but you've been told a million times how much you need to get on Instagram, then we're so glad you found us!
We didn't grow up in the era of selfie sticks either. The thought of looking like a tourist with our phone on the end of a ten-foot pole makes us cringe. Might as well throw on a Mickey Mouse hat, some white Reeboks, and a fanny pack while you're at it!
We're the type of women who'd prefer something vintage from Filene's Basement to over-priced couture, so we know a good deal when we see one.
And right now? Instagram is a VERY good deal. Here's why.
Think of your best customer or client. Now, imagine being able to tell all of her friends about your business in a single day without paying a penny. On Instagram, you're supposed to do that - unlike on Facebook - where people will just assume you're a serial killer if you friend a stranger.
So if you've ever thought to yourself, "Do people REALLY do business on Instagram? Isn't it just all pretty pictures? Or kids' stuff?" The answer is, "It used to be."
Now, it's the place people go to shop – right from their Instagram feed.
We started on Instagram, just like you - with no followers.
By the time we had 2,000 followers, we were making a teacher's salary.
A few months ago, we earned enough to buy a house in a single week – just by posting on Instagram.
We've also helped our clients do some pretty surprising things with Instagram:
We helped an event planner land Christian Dior as her client.
We showed a dietitian how to get 300 clients on the platform. (She also became the official dietitian for the Miami Marlins and Del Monte Fresh Produce! Bonus points!)
We taught Laura Belgray, founder of Talking Shrimp and co-creator of The Copy Cure - her writing program with Marie Forleo, the ins and outs of Instagram. Back then, she hated the platform. Now, she says it's "one of the greatest joys in my business." She even told Money magazine that she now gets paid $6,000 a day to write quotes on Instagram.
We helped one of the most influential women in the art world take her consulting practice "social" so she could get international clients who had never heard of her before, instead of relying solely on referrals.
We helped an artist use Instagram to land a magazine placement she had been trying to get for ten years.
We could talk your ear off for hours, but we can already see your wheels turning…
Wondering how that all went down?
We make imagery the most important thing. Most experts will tell you they can get you a ton of followers, and they're right. But if you want to keep those followers, you'll need great photos. We create the best Instagram photography on the scene.

We focus on building your network, not just your followers. Many influential people have Instagram – you just have to know where to find them. Editors, PR people, personal assistants to all your favorite celebrities… You can connect with them all. You just need to look like a pro before you reach out.

We know how to tell your story so that people want you. If you run the type of business that makes people say, "I NEED to work with HER." then you run the type of business we can help grow on Instagram.
Ready to take a ride on that gravy train?
Let's do this!
Julie and Samantha
Frequently Asked Questions
How long do I have access to the course?
How does lifetime access sound? After enrolling, you have unlimited access to this course for as long as you like - across any and all devices you own.
Do I have to be crystal clear on what I'm offering before starting Social Brand School?
NO! One of the most unique experiences in Social Brand School is that you will be lead through our very effective step by step process to getting you more and more clear on what you offer, and how your marketing message is going to be crafted in order to SELL on Instagram. Many of these techniques can also be applied to your website copy, and all of your other online marketing efforts. You will also learn how to build a targeted audience even before you officially launch, so when you do launch your product/service you have an audience who is ready to buy from you.
Is Social Brand School good for product based businesses or service based businesses? And, what If I'm a blogger?
Yes! Whether you are a blogger, product or service based business, these trainings will be highly valuable for you.
Why Instagram? Why now?
Instagram has been purchased by Facebook. You've seen the algorithm changes coming, and you have seen the reach starting to diminish. NOW is the time to grow an audience on Instagram and make your brand well-known, while the majority of your reach is still free. Instagram is going to become just as relevant as Facebook and is quickly becoming part of the Facebook empire. Now is the time to get your Instagram account converting and engaging your Ideal Customers.
What will I experience within 72 hours of registering for Social Brand School?
Within 72 hours of joining Social Brand School, you're going to be crystal clear on WHAT YOUR BRAND IS and how you're going to design it to grow on Social Media. If you've ever asked yourself, "What is my brand?" or "Am I really getting through to my ideal customer?" Module 1 is going to clear that up.
What will I experience within 30 days of taking Social Brand School?
After 30 days, you will be actively posting and growing your brand on Instagram. You'll have a beautiful Instagram feed that reflects your new brand, an audience that adores what you offer and who wants to buy from you - a sales funnel setup that is bringing you ideal customer and client prospects every week - & a strategy for monetizing your Instagram that is RIGHT FOR YOUR BUSINESS.
If I work a full-time job, will I have time for this?
One of the best things about Social Brand School is that you will have access to all the modules for life. Once you register, you'll have a private membership log in, which you can access anytime. You can follow along within the 6 week course timeline, and/or you can work at your own pace. All of the trainings are recorded for your convenience.
What if I am in an MLM business, will this work for me?
Absolutely! Some of our most successful clients are with an MLM and have learned how to integrate this process to grow their own personal brand, become an influencer in their MLM, and grow their network.