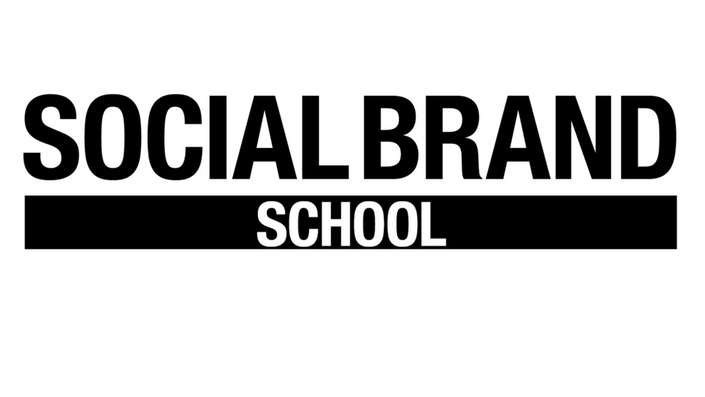 Social Brand School 2.0
You don't have a business. You have a calling. Let's tell the world with Instagram.
Enroll in Course
Cash in on your Passions with Instagram.
(No tech skills, camera skills, or rich husbands required)
If you've tried Instagram and it's not working for you, chances are good that your account is a real snoozer.
You either have bad photos, sales-y captions or no discernable purpose for posting beyond telling us that you got an extra nap in this week!
If this sounds like you, no wonder you're not getting followers and landing awesome clients! On Instagram, you have to show that you're awesome, not yawn-some.
Instagram is not just for the kiddos. It's also for you, if you like money.
The most important thing to know about Instagram is it's where people go to shop.
Facebook is for friends and family. Pinterest is for projects. And Twitter is for… tweeting.
Instagram is like a magical land where brands talk and people listen.
It's also where you go to meet the types of clients you really want from the comfort of just about anywhere - without having to bother with fixing your messy bun or digging in your lingerie drawer to find your favorite bra.
So how can Instagram make you more successful?
Simply put, Instagram opens doors.
Imagine hosting a champagne brunch for all the big-name clients you met on Instagram…
… Or getting featured in Conde Nast Traveler or the New York Times because the editor discovered you when you followed her and left an astute comment on her picture
… Or receiving an invitation to speak at Elevate Women's Network because you followed their camera guy on Instagram
… Or meeting Calvin Harris at a private Art Basel soiree because you were invited by a brand you regularly engage with on Instagram
All of this is possible - and has happened to our clients - by being on Instagram.
A champagne-worthy Instagram account is within your reach
- even on a shoe-string budget - with Social Brand School.
Selling your lipstick, weight loss coaching, or MLM is not about what you know. It's about who you know – on Instagram.
All of these people are meet-able on the Gram, you just have to start posting great content.
Would you go to a networking event in your pajamas?
Before a networking event, you put on a great outfit, practice your elevator speech, and slip some business cards in your clutch.
Before you can connect with people on Instagram, you create great content.
Content – your pictures and captions – do the talking for you. They tell people what you do and why you're so darn good at it. Your content should draw in your ideal customer and help them KLT-you.
The Most Profitable Sandwich in the World: The KLT
Being beautiful will only get you so far. You can't just post pretty pictures. On Instagram, your content should focus on showing people exactly how you get them results and why it's so great to work with you or buy your products. You want people to KNOW, LIKE, and TRUST you. Great content does that for you automatically.
Once you have great content, you're ready to connect.
Would you go to a networking event and just stand in the corner eating ranch-covered carrot sticks?
No. You would have conversations. On Instagram, once you're posting great content, it's time to reach out. Follow people. Like their photos and respond to their captions. With a few simple techniques, you can use follows, likes and comments to build a network of people who KLT-you.
If you've got real chops, great content and an effective method for connecting with your dream clients regularly, you'll be successful on Instagram. We can show you exactly how.
Introducing Social Brand School
The only course you'll ever need to open doors on Instagram
Social Brand School is an online course designed to teach you how to do everything you need to do on Instagram – step by step.
LIFETIME ACCESS
Once you join us, you'll have lifetime access to the course, which is handy because you never have to worry about falling behind or forgetting a detail. It's right there when you need it.
REGULAR UPDATES
Instagram is always releasing new features. We update our course regularly to include the latest and greatest techniques. Social Brand School is like the gift that keeps on giving.
PRIVATE COMMUNITY
Want to hear from other entrepreneurs who are using Instagram and doing it well? How about hundreds? Our Social Brand School private Facebook group is full of successful insta-preneurs who are ready to share their secret tricks of the trade.
WEEKLY Q&A WITH JULIE AND SAMANTHA
Other courses leave you hanging with unanswered questions and "Am I doing this right?" doubts. Not us. We want you to feel supported while you learn Instagram. Once you buy Social Brand School, you have access to us every week to get your questions answered.
THE CONTENT TO GET YOU THERE
Social Brand School has six recoded video modules, each focusing on an essential piece of your Instagram pie. They make learning Instagram an easy process and one that becomes more and more natural as you practice.
Module 1: Define Your Personal Brand
Define exactly what you want to be known for with our simple three-step Brand D.N.A. process.
Module 2: Identify Your Post Ideas
Plan content that supports your business goals, like more brand awareness, more website traffic, or more discovery calls on your calendar.
Module 3: Capture Your Photos
Taking great photos isn't as hard as it seems. We show you how to capture your photos with your smart phone and a few free apps. Prefer to hire a photographer? We'll walk you through that as well.
Module 4: Edit your Photos & Design Your Feed
Share other people's photos, mix them with your own, and design an Instagram feed that looks like you've been doing this for years.
Module 5: Write Your Captions
No more snooze-worthy captions. We'll show you how to write about your business like it's hot gossip and compel your ideal customers to reach out!
Module 6: Build Relationships & Engage in Conversations
Time to make that money honey! Learn to reach out and engage with ideal clients, customers and influential people just like you're talking to a close friend. You'll grow your following and your business at the same time.
If doing Instagram right is important to you (and you weren't born in the era of selfie sticks), we're the teachers you've been looking for!
Join us today!

Still have questions about whether Social Brand School is right for you?
Schedule a call with us by clicking right over here.
Your Instructor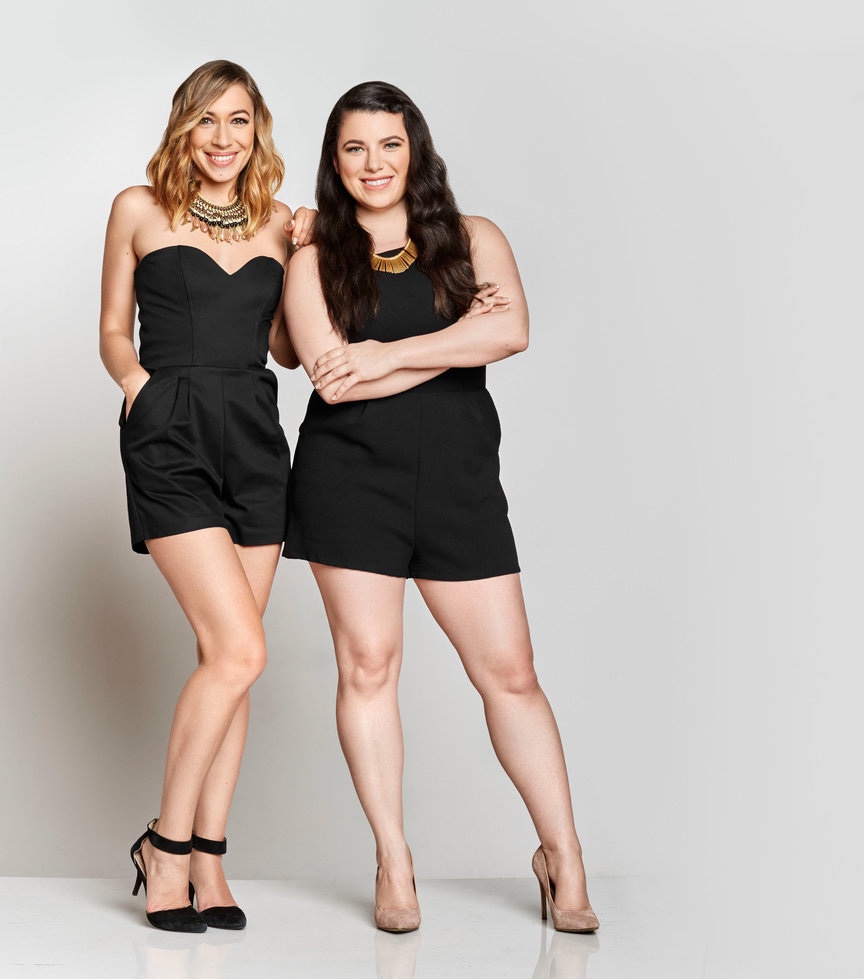 If the thought of taking a selfie every day makes you want to take an Uber off the nearest cliff - but you've been told a million times how much you need to get on Instagram, then we're so glad you found us!
We didn't grow up in the era of selfie sticks either. The thought of looking like a tourist with our phone on the end of a ten-foot pole makes us cringe. Might as well throw on a Mickey Mouse hat, some white Reeboks, and a fanny pack while you're at it!
We're the type of women who'd prefer something vintage from Filene's Basement to over-priced couture, so we know a good deal when we see one.
And right now? Instagram is a VERY good deal. Here's why.
Think of your best customer or client. Now, imagine being able to tell all of her friends about your business in a single day without paying a penny. On Instagram, you're supposed to do that - unlike on Facebook - where people will just assume you're a serial killer if you friend a stranger.
So if you've ever thought to yourself, "Do people REALLY do business on Instagram? Isn't it just all pretty pictures? Or kids' stuff?" The answer is, "It used to be."
Now, it's the place people go to shop – right from their Instagram feed.
We started on Instagram, just like you - with no followers.
By the time we had 2,000 followers, we were making a teacher's salary.
A few months ago, we earned enough to buy a house in a single week – just by posting on Instagram.
We've also helped our clients do some pretty surprising things with Instagram:
We helped an event planner land Christian Dior as her client.
We showed a dietitian how to get 300 clients on the platform. (She also became the official dietitian for the Miami Marlins and Del Monte Fresh Produce! Bonus points!)
We taught Laura Belgray, founder of Talking Shrimp and co-creator of The Copy Cure - her writing program with Marie Forleo, the ins and outs of Instagram. Back then, she hated the platform. Now, she says it's "one of the greatest joys in my business." She even told Money magazine that she now gets paid $6,000 a day to write quotes on Instagram.
We helped one of the most influential women in the art world take her consulting practice "social" so she could get international clients who had never heard of her before, instead of relying solely on referrals.
We helped an artist use Instagram to land a magazine placement she had been trying to get for ten years.
We could talk your ear off for hours, but we can already see your wheels turning…
Wondering how that all went down?
We make imagery the most important thing. Most experts will tell you they can get you a ton of followers, and they're right. But if you want to keep those followers, you'll need great photos. We create the best Instagram photography on the scene.

We focus on building your network, not just your followers. Many influential people have Instagram – you just have to know where to find them. Editors, PR people, personal assistants to all your favorite celebrities… You can connect with them all. You just need to look like a pro before you reach out.

We know how to tell your story so that people want you. If you run the type of business that makes people say, "I NEED to work with HER." then you run the type of business we can help grow on Instagram.
Ready to take a ride on that gravy train?
Let's do this!
Julie and Samantha
Frequently Asked Questions
How long do I have access to the course?
How does lifetime access sound? After enrolling, you have unlimited access to this course for as long as you like - across any and all devices you own.
What makes Social Brand School different from other Instagram courses?
One word: YOU! Other courses focus on tactics like when to post, how to get followers, and which hashtags to pick. We focus on showing you how to create YOUR personal brand and ORIGINAL content that has wow-factor. Our expertise is teaching you how to express yourself on Instagram. You're our secret ingredient. (Our proprietary personal branding process helps too!)
How do you guarantee that Social Brand School will work for me?
If you're looking for a guarantee, then we're taking your entrepreneur-card right now! But seriously, Social Brand School has taken us ten years to develop and has been tested on hundreds of students. It's amazing and you won't regret purchasing it. If for some reason, you don't feel like this course was worth every penny, just reach out to us. We'll work it out.
How long will it take me to complete Social Brand School?
Our techniques are simple and quick to implement. You can be posting by the end of the day today. Certain skills take practice, but we guarantee you'll feel 100% better about your Instagram after you've completed the course. Altogether, the course will take you a few hours to complete and a few hours a month to implement consistently.