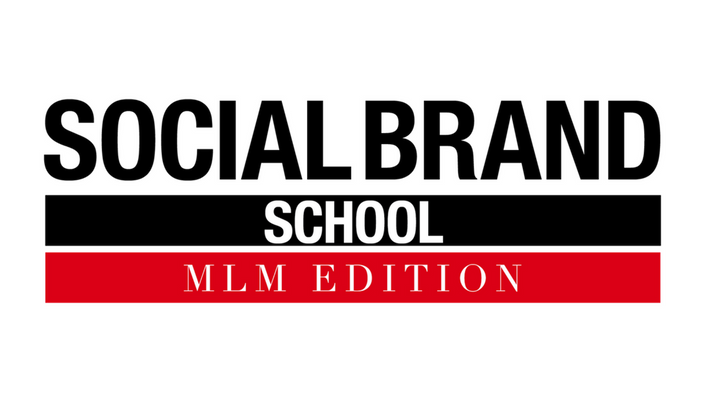 Social Brand School MLM Edition
Learn to use Instagram to get known, earn trust, and monetize your Social Brand
Enroll in Course
Rank up in your MLM with Instagram.
(No tech skills, camera skills, or rich husbands required)
Bet you didn't think building your MLM would be THIS hard with products THAT good.
Did ya?
We didn't either.
We've been involved in MLM's since 2004.
We've experienced the unbelievable excitement and the crushing defeats.
In fact, we have been a part of the triumphs and struggles of thousands of MLM entrepreneurs like you.
You have a passion for your product.
You KNOW the business opportunity is amazing.
So what makes winning so dang hard?
You lack influence.
Sorry, that hurts. But give us a second to turn it all around for you. (Because truly, you're the magic.)
Influence is the thing that your mom used to have when she said, "Eat your peas or no dessert."
Influence is the thing that celebrities have when they hop on a commercial and the sales of a product soar.
Influence is the thing that your upline had when they enticed you to jump on board.
Influence is what makes people buy your products and join your team because they want what you have.
You wanted the dessert, so you ate the peas.
You wanted the abs, so you bought the diet program.
You wanted the wealth, so you followed your upline.
Here's the secret to marketing right here:
"People don't want what you say you can give them. They want what you already have."
Influence is the ability to say 'This product is awesome.' And people LISTEN.
The thing most entrepreneurs don't realize is this:
You have influence RIGHT NOW. You're just not using it.
In a nutshell, that's what Social Brand School is all about.
First, we show you how to STOP feeling sales-y when you talk about your products and business opportunity.
Then, we show you how to create content that builds influence with your audience on Instagram.
(Forget friends and family for a hot minute. Let's practice on strangers we don't know!)
Then, we show you how to fill up your calendar with calls and your email box with messages from people on Instagram asking you how they can get more information about your products and business opportunity.
Why Instagram?
Well, you need new people to talk to about your products and opportunities every day. Right?
To get those people you need to MARKET.
Marketing is the difference between hammering away in that cubicle for the next ten years

And slapping that resignation letter down on your boss's desk sooner than you ever thought possible.
Marketing is the difference between missing out on bonus after bonus your company is offering
And feeling your hands on the steering wheel of that new luxury car-bonus your company is dishing out

Marketing is the difference between "Who's she?"

And "LOVE HER!!"
And when it comes to marketing, INSTAGRAM IS THE JAM.
Why?
Well, for starters, it's FREE (unlike you, Facebook).
Instagram is PERFECT for you if:
You have a small budget.
You're tight on time.
AND
You love inspiring imagery and keeping things SIMPLE.
We started marketing ourselves on Instagram with nothing.
No budget. No audience. And very little time.
Fast Forward a hot minute, and we've built a multi-six figure business that supports TWO full time entrepreneurs and six other part-time creatives JUST using Instagram for leads.
#Nojoke Here's how we did it.
First of all, we got ourselves a damn BRAND.
And we're gonna show you how to, too.
You've got all of these skills and ALL of this knowledge and ALL of this incredible potential within you… but online, you look as boring as the sequel to Twilight.
And if you're not being boring, you're being as sales-y as a Timeshare rep at the end of the month.
(No, I do not want a free trip to Disney!)
Instagram is SO.MUCH.FUN when you learn how to tap into your own INFLUENCE, because THEN...
When you talk, people listen.
When you post, people inquire.
When they book a call with you and hear about your opportunity, they get EXCITED.
You get little love notes in your inbox, like, "OMG, you changed my LIFE!"
You get those adorable little cha-ching sounds pinging your phone, as Paypal notifications ring in every day like it's New Years' Eve.
(As in, Cha-ching! HAPPPP-PEE WEDNESDAYYYY!!!)
The SECOND thing we did is we learned to create CONTENT that CONVERTS.
I mean, how is posting that latte on Instagram supposed to build influence?
It's NOT.
Learning to create content means knowing what to post to lead your audience to the sale.
Admit it, Chica.
You have no idea what to post to build influence.
We're not mad atcha. How are you SUPPOSED to know?
You're not a marketing expert…
Until now.
Introducing Social Brand School.
Your 6-Week MLM-Marketing School in a box…
Social Brand School is the modern way to build your MLM: on Instagram.
Here's what you're getting when you join us in Social Brand School today:
Module 1: Brand Yo'Self with Brand Biology
You are an influential leader. You already have the natural ability to sell with your influence. You just don't know how yet. We've developed a simple, intuitive, creative process called Brand DNA for you to:
Express who you are
Communicate why you love your products and company
& Whip up your personal brand
Once you learn Brand DNA, your natural influence can do the work.
Module 2: Learn What to Post with Content Chemistry
Posting on Instagram should be easy, so what makes it so hard? Simply put: a lot of little things need to come together to have a great marketing system on Instagram. So if Instagram isn't your full time job (like it is ours), it can take a lot of trial and error to figure out what those pieces are and put them all together. This module saves you that time. We start with your monthly sales goal and then we take you through our step-by-step process of identifying all the ingredients you need to lead your audience right to the sale - and we include all the tutorials, how-to's, and trainings to show you exactly how.
Module 3: Make Magic with Photo Physics
You will need to take some pictures of yourself and your products. Luckily, we have photo experts know the right lighting and a few photo tricks can make all the difference. We show you how to DIY pretty, professional, and profitable brand imagery, with nothing more than your iPhone and a few apps! And if you're no photographer, don't worry. We make DIY photos so easy Paris Hilton could do it.
Module 4: Design a Beautiful Feed with Feed Anatomy
The way your "feed" looks overall is important on Instagram. (See Natalie's feed above?) It's stylish. This is a skill that takes a bit of work, but we've actually made it so easy to have a great looking feed that Social Brand Schoolers post the most amazing feeds in the Facebook group less than a week after joining us!
In Module 4, we'll show you how to build a feed you love, so you can't wait to tell people, "Check out my Instagram!"

Module 5: Write Captions like Kryptonite with Sales Psychology Copywriting
Photos get likes. Captions get sales. It's that simple. You need to write about your product and business opportunity in a way that gets people to ask you, "How can I learn more!?" In Module 5, we teach you a few simple tricks to writing compelling captions people love to read; captions that make them take ACTION! If you're not a writer. You'll learn just enough to be dangerous!
Module 6: Learn to Fish with Engagement for Sales
Now that you have a powerful personal brand, a strong Instagram strategy and posts for days, it's time to actually use the platform to go out and get customers! Did you know you can actually "go fishing" on the Instagram platform to turn your followers into buyers? We give you our step by step trainings in Module 6 for on how you can spend 15 to 30 minutes a day converting targeted followers to loyal customers. Warning! These techniques are highly addictive. Once we figured this out, we nearly lost both our boyfriends from Instagram addiction. We were gone-fishin' all the damn time!
You'll also learn:
how to grow your account by 10 to 50 new followers per day
how to grow the likes and comments on your posts
how to create real relationships with your followers
how to reach out and invite people to jump on a call with you
We know what you're thinking.
"It sounds too good to be true!"
"I've taken other Instagram courses that promised me the moon and stars! Why is this one any different?"
Why We're Different
Simply put, we go DEEPER.
We go into:
How to build influence with your audience, so that when you talk, they listen
How to build a brand based on your desires, passions and interests
How to plan for success by aligning with how you naturally create, so that following your marketing plan feels exciting and fun
How to actually market your business - FOR REAL (And these strategies don't just work on Instagram, they work everywhere.)
How to become the CEO of your business by stepping into the Profit-Maker-in-Chief role fully, so you know where to spend your marketing dollars (if there are any) and what's a total waste of time
How to DIY content that really works - that looks beautiful and actually leads to sales
How to write like a BOSS because you actually know your customer and understand their needs and wants
How to really shine online - as the leader of a booming business
Social Brand School was designed to take you from Marketing Baby to Boss Woman, CEO.
Because this really is all about you. You're the magic in this whole deal.
Not your MLM.
As the CEO of your brand, marketing is your responsibility - and there's no one out there…
No Virtual Assistant
No So-Called Expert
No Marketing Agency
No Fight Club Hero (Sorry, Brad)
Who is going to ride in and save your business from the marketing Boogie Man.
Other people claim they can market your business, but they really can't.
You have to create a marketing plan that feels so good to you that everyday, you flow with the process of finding leads, posting your content and making sales.
We show you how.
Social Brand School was designed to help you be more of YOU online, so you can build influence and build your MLM business.
Because you have two choices.
You can either make a small investment in your marketing education, so you can actually learn to market your biz online and create a strategy that works for you
Or you can keep wondering, month after month, when this thing is going to finally start gaining traction.
Attending those cheesy networking events (hello, "chambers" of the world)
Staring at a blank screen, wondering what to post next…
Stretching that paycheck far and wide
OR
You can build a brand you love,
And create content that brings you business
On Instagram - the free and fabulous platform for finding unlimited ideal customers
And start rocking your biz for real.
We're fingers crossed that you're with us.
Cuz it feels so good when you finally learn how!
Join us in Social Brand School, RIGHT NOW!
Your Instructor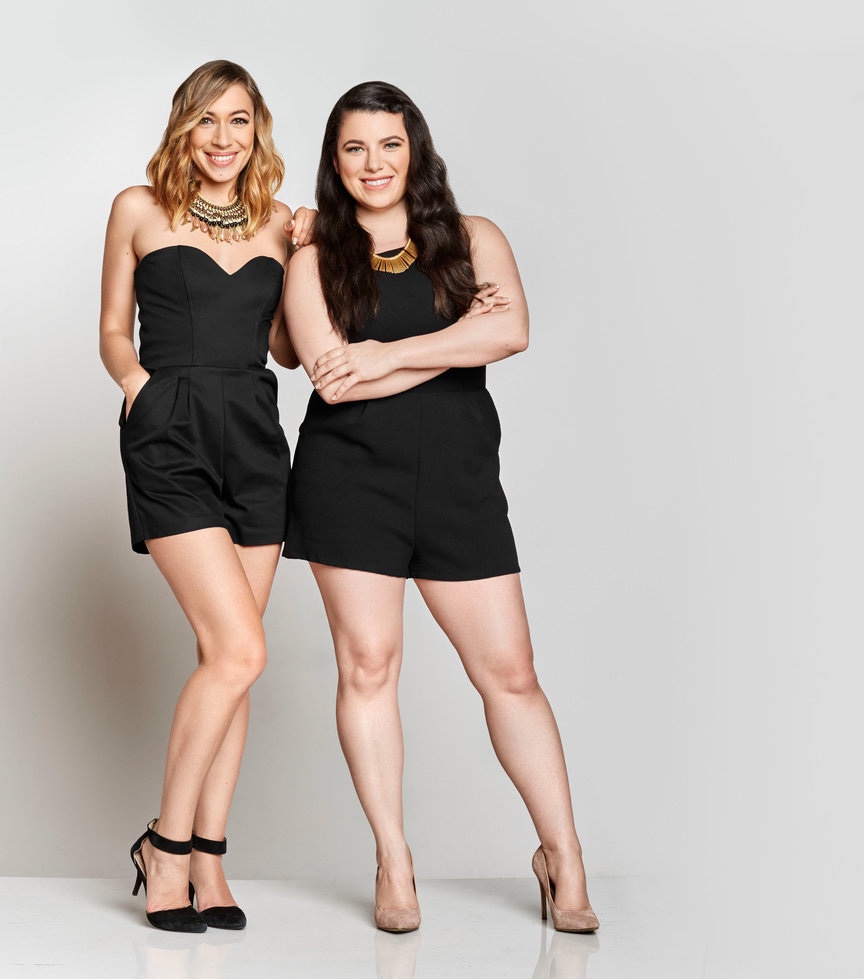 If the thought of taking a selfie every day makes you want to take an Uber off the nearest cliff - but you've been told a million times how much you need to get on Instagram, then we're so glad you found us!
We didn't grow up in the era of selfie sticks either. The thought of looking like a tourist with our phone on the end of a ten-foot pole makes us cringe. Might as well throw on a Mickey Mouse hat, some white Reeboks, and a fanny pack while you're at it!
We're the type of women who'd prefer something vintage from Filene's Basement to over-priced couture, so we know a good deal when we see one.
And right now? Instagram is a VERY good deal. Here's why.
Think of your best customer or client. Now, imagine being able to tell all of her friends about your business in a single day without paying a penny. On Instagram, you're supposed to do that - unlike on Facebook - where people will just assume you're a serial killer if you friend a stranger.
So if you've ever thought to yourself, "Do people REALLY do business on Instagram? Isn't it just all pretty pictures? Or kids' stuff?" The answer is, "It used to be."
Now, it's the place people go to shop – right from their Instagram feed.
We started on Instagram, just like you - with no followers.
By the time we had 2,000 followers, we were making a teacher's salary.
A few months ago, we earned enough to buy a house in a single week – just by posting on Instagram.
We've also helped our clients do some pretty surprising things with Instagram:
We helped an event planner land Christian Dior as her client.
We showed a dietitian how to get 300 clients on the platform. (She also became the official dietitian for the Miami Marlins and Del Monte Fresh Produce! Bonus points!)
We taught Laura Belgray, founder of Talking Shrimp and co-creator of The Copy Cure - her writing program with Marie Forleo, the ins and outs of Instagram. Back then, she hated the platform. Now, she says it's "one of the greatest joys in my business." She even told Money magazine that she now gets paid $6,000 a day to write quotes on Instagram.
We helped one of the most influential women in the art world take her consulting practice "social" so she could get international clients who had never heard of her before, instead of relying solely on referrals.
We helped an artist use Instagram to land a magazine placement she had been trying to get for ten years.
We could talk your ear off for hours, but we can already see your wheels turning…
Wondering how that all went down?
We make imagery the most important thing. Most experts will tell you they can get you a ton of followers, and they're right. But if you want to keep those followers, you'll need great photos. We create the best Instagram photography on the scene.

We focus on building your network, not just your followers. Many influential people have Instagram – you just have to know where to find them. Editors, PR people, personal assistants to all your favorite celebrities… You can connect with them all. You just need to look like a pro before you reach out.

We know how to tell your story so that people want you. If you run the type of business that makes people say, "I NEED to work with HER." then you run the type of business we can help grow on Instagram.
Ready to take a ride on that gravy train?
Let's do this!
Julie and Samantha
Frequently Asked Questions
When does Social Brand School start?
Social Brand School starts now and never ends! We're going to be LIVE with each week in our private Facebook group throughout 2018, but you have access to the course content for life.
How long do I have access to the course?
How does lifetime access sound? After enrolling, you have unlimited access to this course for as long as you like - across any and all devices you own.
What if I get busy or miss a module?
No sweat, Babe! We EXPECT you to have a real life. While we'd love it if you could set aside time each week to complete the modules, we know that life gets in the way and that's not always realistic. That's why we give you the course content for life. Everything is recorded and you can log in anytime.
What's my guarantee here?
If you're looking for guarantees in business and in life, then we're taking your entrepreneur card right now. If you're a tire-kicker, freeloader, or whiny-whiner, don't join our squad! This course is exactly what we say it is - and WAY MORE. If you don't feel you received the value from the course that we promised, email us, and we'll work it out. In general, we don't give refunds because we've put in thousands of man-hours to create the course. Sincere marketing apprentices only!
What if I already know everything in the course? Is this for beginners or advanced Instagrammers?
If you're not earning the revenue you want from Instagram, then you don't know what's in this course. This is really not for beginners OR advanced students. This is for those who want to learn to monetize their skills, talents, and products using online marketing and Instagram. We can guarantee that there are tips and tactics you've never heard of but there's also a method for marketing that is WAY better than any you've ever seen.
Why Instagram? Why now?
Instagram has been purchased by Facebook. You've seen the algorithm changes coming, and you have seen the reach starting to diminish. NOW is the time to grow an audience on Instagram and make your brand well-known, while the majority of your reach is still free. Instagram is going to become just as relevant as Facebook and is quickly becoming part of the Facebook empire. Now is the time to get your Instagram account converting and engaging your Ideal Customers.
What if I am in an MLM business, will this work for me?
Absolutely! Some of our most successful clients are with an MLM and have learned how to integrate this process to grow their own personal brand, become an influencer in their MLM, and grow their network.
Just make me feel good about buying Social Brand School. I'm scared to spend money because... [insert reason here].
Listen, Babe. We FEEL you. When it comes to business, there's no better investment than learning to market yourself. We have a friend who sunk $100,000 into a failed business. Afterwards, he said, "I spent $80,000 on product and only $20,000 on marketing. Had those been reversed, I would have succeeded." We're giving you strategies here to earn your money back - and much more - as you funnel potential clients and customers INTO your business. This is the blood in your biz-veins and the oil in your biz-car. Without it, you're high and dry, like a bad bottle of Prosecco. Trust us. If you're struggling with sales on Instagram, this is your next step.